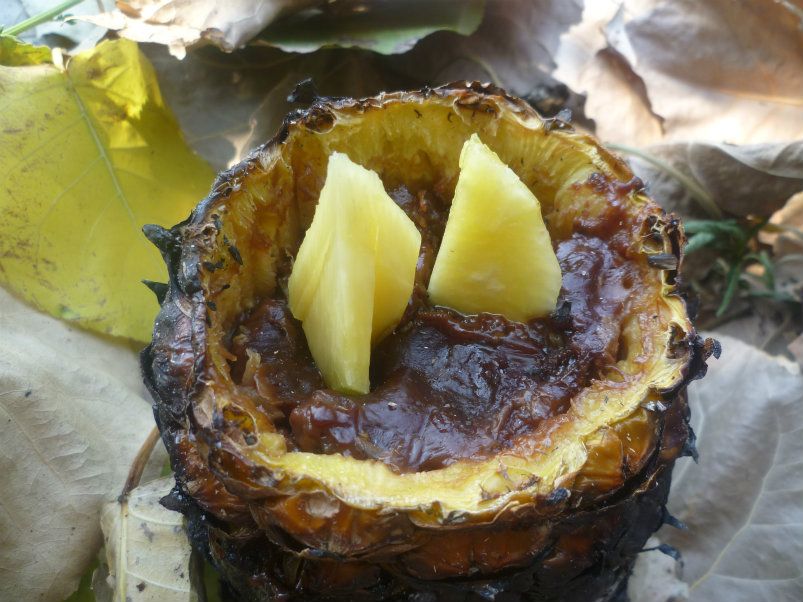 August the 15th is a holiday in Italy, so Stefano and I enjoyed lunch on the riverside, for a so much needed time alone in the nature
Even without our uniforms, we're still scouts, so we cooked on the fire. A part from classics (bone ribs, sausages and potatoes) I decided to try out something new: a chocolate cake. I found many recipes on Pinterest, but all of them use orange's shells. I wanted to use a pineapple's shell, it's summer!!
The cake tasted really good!! Even if it wasn't cooked enough, because the strong wind cooled the embers too quickly: the bottom was well baked but the top had kind of a pudding's consistence. Anyway, it was delicious, I swear
The recipe (serves 2 or 3 people):

When you leave for your campfire, bring along:
1 quite small pineapple
a tupperware box where you aready mixed: 6 spoons of flour, 6 of sugar, 2 of  cocoa powder, 3 of chocolate chips, 3 of oil, 3 of milk (it may need some more).
When you get to the place where you'll light your campfire, empty your pineaaple, an keep the pulp.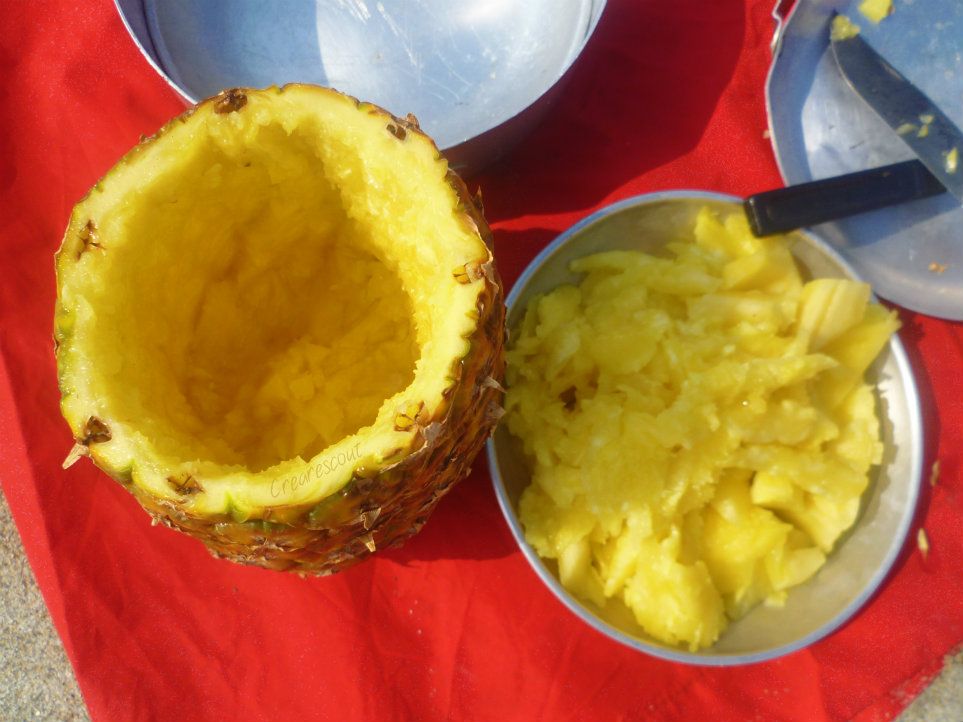 Pour the batter into the pineapple's shell. Put it in the middle of the embers. We covered it with its "head", so that ashes wouldn't get it.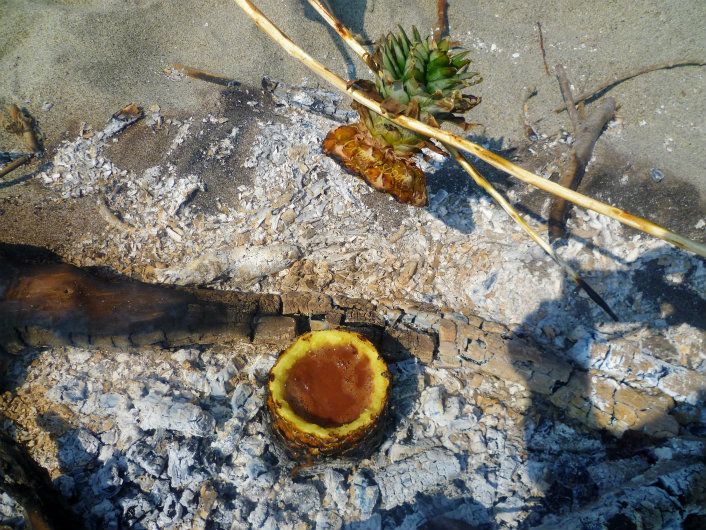 When the cake's ready, eat it with pineapples bites!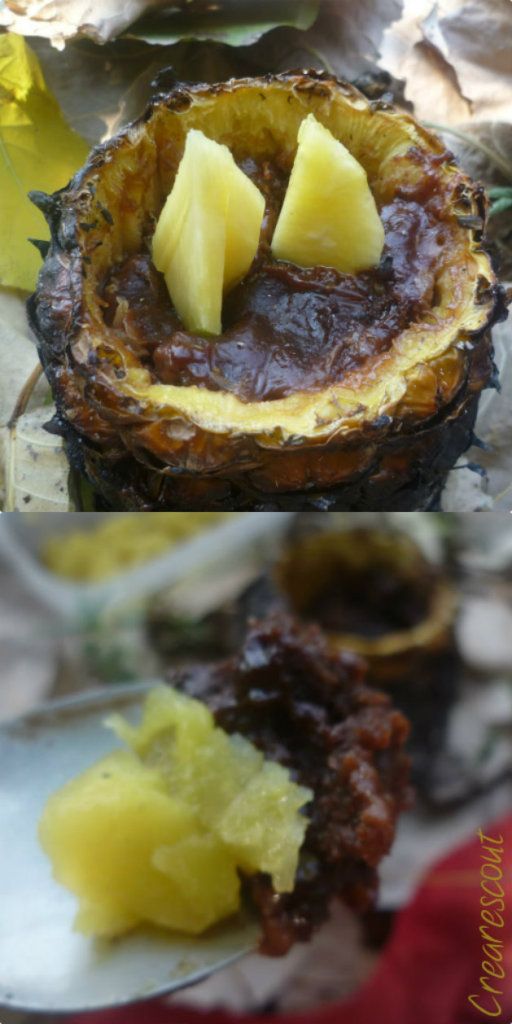 Buon appetito!!!!
Cecilia